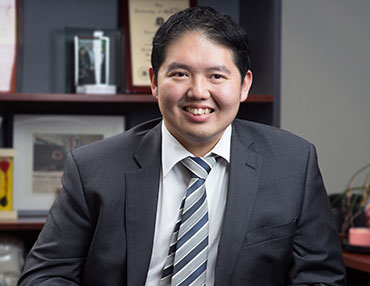 Geriatrician
Dr Yohanes Ariathianto graduated from Monash University Medical School in 2003, and subsequently completed advanced training in geriatric medicine at Austin and Northern Health. He is a Staff Specialist at Northern Health as a Consultant General Physician in the Acute Assessment Unit. ln addition he also works in the
Memory Clinic, and Falls and Balance Clinic, at both Bundoora Extended Care and Broadmeadows Health Service.
Dr Ariathianto's main areas of interest include management of osteoporosis, fall prevention in the elderly, cognitive assessment and management of BPSD (behavioural and psychological symptoms of dementia), management of complex medical conditions and poly-pharmacy in the elderly, and residential care home visits including advanced care planning.
Dr Ariathianto is a member of The Australia and New Zealand Bone Mineral Society and lnternal Medicine Society of Australia and New Zealand. He is actively involved in the education of physician trainees at Northern Health and is a reviewer for Australian Family Physician.