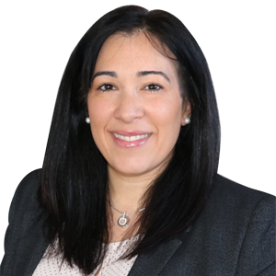 Dr Vanessa Manitta is a general Haematologist with experience in the diagnosis and management of a wide range of non-malignant and maligant blood disorders as well as providing advice on abnormal haematological investigations.
Special Interests
Haemostasis and thrombosis, including advice and management thrombosis, bleeding disorders, anticoagulation and thrombophilia testing.
Perioperative anticoagulation and anaemia
Antenatal and Obstetric haematology including prenatal counselling and investigation of thalassemia/haemoglobinopathy
Investigation of iron overload/Haemochromatosis
Dr Vanessa Manitta is of Italian background and completed her medical degree with honours at Monash University in 2002.  She completed her dual fellowship in clinical and laboratory haematology at various tertiary institutions throughout Melbourne, including The Alfred hospital, St. Vincent's hospital and the Northern Hospital.  She completed her laboratory training at St John of God pathology in Geelong.
Dr Vanessa Manitta also practices as a consultant haematologist at the Northern Hospital, Epping as well as a laboratory haematologist for Australian Clinical Labs pathology.