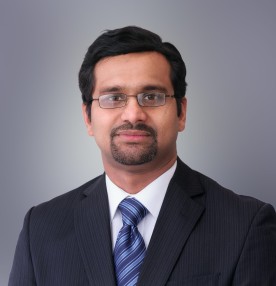 Gastroenterologist and Advanced Endoscopist.
I am a consultant gastroenterologist and interventional endoscopist. I have current appointment as a specialist gastroenterologist at Northern Health. I also work as a visiting gastroenterologist at Austin Health and Goulburn Valley Health.
I obtained my primary medical qualification in 2003.  I underwent part of my general medical training in United Kingdom and obtained MRCP in 2007. I came to Australia in 2007 and undertook my Gastroenterology training between Royal Hobart Hospital, Western Health and Austin Health. I have completed 2 years of fellowship in Advanced Endoscopy at Austin Health. I am a member of the Gastroenterology Society of Australia (GESA) and Australian Gastrointestinal Endoscopy Association (AGEA).
I have worked in different health systems and have good medical knowledge and experience. I have special interest in both basic and advanced endoscopic procedures including diagnostic and therapeutic gastroscopy, colonoscopy and ERCP. I have an active interest in various aspects of gastroenterology including the management of liver and pancreato-biliary disorders. I also have a special interest in colorectal cancer screening and management of Irritable Bowel Syndrome and Inflammatory Bowel Diseases (Crohns disease and Ulcerative Colitis).